Lifestyle products
Quality gas products since 1983
Chad-O-Chef - Lifestyle Products started manufacturing quality Stainless Steel Gas Braais in 1983.
Ever since the beginning, we have paid special attention to customers needs and fine tuned our Gas Braais for South Africans.
Our range of Flueless Gas Fireplaces was introduced in 2006 and were immediately accepted under SANS 1539 standards for their clean burning rating. For the past 35 years, we have strived to bring South Africans quality gas products ranging from quality Stainless Steel gas braais and extractors, to flueless gas fireplaces adding flare to any entertainment area.
The Chad-O-Chef Factory is ISO-9001 approved, solidifying our repeatable product quality and awarding us the opportunity to improve our international footprint with dealers and agents stocking our products in neighbouring countries, as well as abroad
Our products are designed with the end user in mind. Ease of use, functional performance and long lasting quality is what we strive for in our designs. Stringent design flaw testing is carried out often up to two years before a product makes the grade to reach the production line.
STAINLESS STEEL MAINTENANCE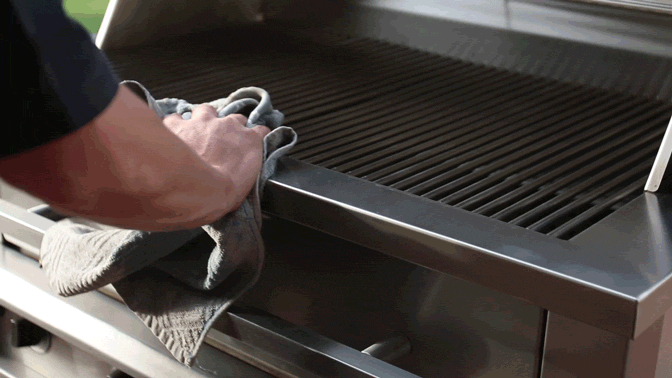 The stain and corrosion resistance of Stainless Steel is due to an extremely thin but tough and self-repairing oxide layer which forms on the surface of the Stainless Steel.
​
This tough layer gives the Stainless Steel its properties of stain resistance, hygiene, cleanability, food safety and the aesthetic appearance that makes stainless steel the ideal choice for so many household products, including our Braais, Extraction Systems and Fireplaces.
​
Further, Stainless Steels do not chip, flake or crack. Stainless steel will be unaffected by the normal conditions of household use.
​
Routine gentle cleaning of Stainless Steel surfaces, will reward one with a product that retains its appearance and corrosion resistant properties through many years of use.
​
The best method for cleaning Stainless Steel is quite simply soap, or a mild detergent (such as SUNLIGHT LIQUID®) in warm water, applied with a soft cloth or synthetic sponge. Rinse in hot water and dry with a soft cloth or allow to 'drip' dry.
Occasionally, the use of a mild household cleaner (HANDY ANDY®) and a fine synthetic scourer (Green SCOTCH-BRITE®) or a brush with nylon bristles may be used.
Routine cleaning applied over several days will generally remove heavy soiling and staining.
- GENERAL STAINLESS STEEL "Do's and Don'ts" -
USE:
Routine gentle cleaning

Household cleaners showing 'suitable for Stainless Steel'

Repeated routine gentle cleaning rather than a single aggressive cleaning
DO NOT USE:
Coarse abrasive powders

Caustic oven cleaners

Metalic scourer pads

Silver or brass cleaners
- SEE OUR PRODUCT VIDEOS -